Address
Annie's Quilting Den
1876 W El Norte Pkwy
Escondido, CA
92026
Telephone
(760) 747-4444
Hours
Mon-Sat:
9:30 a.m.-5 p.m.
First Sunday of the Month:
Sit & Sew
12 p.m.-4 p.m.
Website
www.anniesquiltingden.com/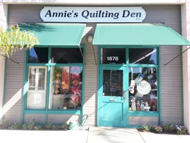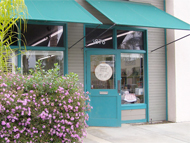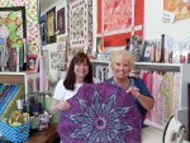 Annie's Quilting Den
Annie's Quilting Den is a full service quilting shop offering bright, contemporary, happy fabrics, full of color. We also hold classes, offer long arm quilting services and custom embroidery. We are located at the corner of El Norte Parkway and Country Club Lane in Escondido, California. Get custom directions from the Google map at the bottom of the page.
Map & Directions
View Larger Map